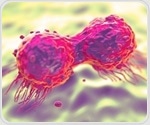 Dr. Megan Rockafellow-Baldoni, Rutgers School of Public Health alum and Center for Public Health Workforce Development program coordinator, has found a reduction in the risk of cancer due to arsenic exposure in Hopewell Township (Mercer County), New Jersey with use of arsenic treatment systems. Arsenic exists in varying levels in all parts of New Jersey; chronic exposure can increase rates of bladder, lung, liver, kidney, and skin cancers.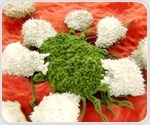 In recent years, a powerful suite of drugs known as kinase inhibitors have been developed to treat cancer and other diseases. Primary targets of such drugs include a family of receptor tyrosine kinases (RTKs) which protrude from cell surfaces like antennae and can activate cancer-related pathways in virtually all types of cancer when signaling molecules bind with them.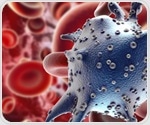 One type of immunotherapy removes a genetic blindfold that cancer uses to hide from the immune system. These "PD-1 inhibitors", including drugs like pembrolizumab, nivolumab and atezolizumab, have proven useful and have even in some cases revolutionized the treatment of common adult cancers ranging from melanoma, to lung cancer, to kidney cancer and more.