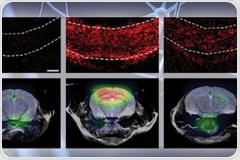 Hyperpolarized Carbon-13 MRI in Preclinical Neurology Research
Hyperpolarized C-13 MRI has been widely applied to cancer research, but, more recently, has proven to be a viable tool for imaging of neurological disorders. In this webinar, Dr. Myriam Chaumeil from UCSF will discuss the use of HP-13C MRI for the detection of inflammatory cells in preclinical neurological disease models.
Don't miss this webinar, taking place on Thursday, November 21.