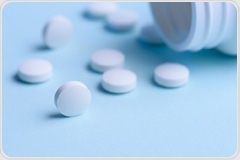 Webinar: Achieving Good Manufacturing Practice Standards
The GMP environment guarantees the identity, strength, quality, and purity of pharmaceutical products. On January 28, Dr. Kerry Hughes, Technical Leader at Contract Research Organization, Alamac, will deliver a webinar on best practices for a GMP environment and outline how she uses NMR spectroscopy in drug discovery, drug development, and manufacturing workflows.

Don't miss this short webinar, taking place on January 28, 2020.