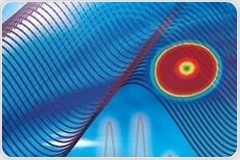 Discover New Technology in NMR
Learn about the latest updates and technology in the field of Nuclear Magnetic Resonance and Artificial Intelligence. Learn about the record-breaking 1.2 GHz spectrometer and other new products that improve the efficiency and sensitivity of NMR experiments in the webinar. Plus more updates on Bruker probes like the BioSolids CryoProbe.

Bruker highlights the latest in NMR hardware, software, and services as presented at the Experimental NMR Conference in Baltimore, Maryland, in March 2020.