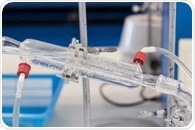 How Does Gas Chromatography Identify Compounds?
Gas chromatography (GC) is used for the analytical separation of volatile substances in the gaseous phase. This chromatographic technique is widely used in various fields of research and industrial sectors such as pharmaceuticals, cosmetics, and even for the identification of environmental toxins.
Researchers develop a new way to assess bean composition in coffee
People worldwide want their coffee to be both satisfying and reasonably priced. To meet these standards, roasters typically use a blend of two types of beans, arabica and robusta. But, some use more of the cheaper robusta than they acknowledge, as the bean composition is difficult to determine after roasting.